Comments Off

on Anguil to Exhibit at RNG WORKS: 2022
Renewable natural gas will play a major role in the worldwide energy transition but careful consideration to air and water pollution from these processes is paramount in achieving sustainability.  Anguil Environmental is ready to help the industry meet these challenges and excited to announce our participation in the 2022 RNG WORKS this September 20th through the 22nd in Nashville, TN.
Presented by the Coalition for Renewable Natural Gas (RNG), the two-day Technical Workshop & Trade Expo aims to demonstrate and promote best practice for the development, deployment, and utilization of renewable, clean fuel and energy. Anguil team members will be on hand at Music City Center throughout the conference to speak with attendees about the pollution abatement technologies and techniques being applied on the various renewable energy applications.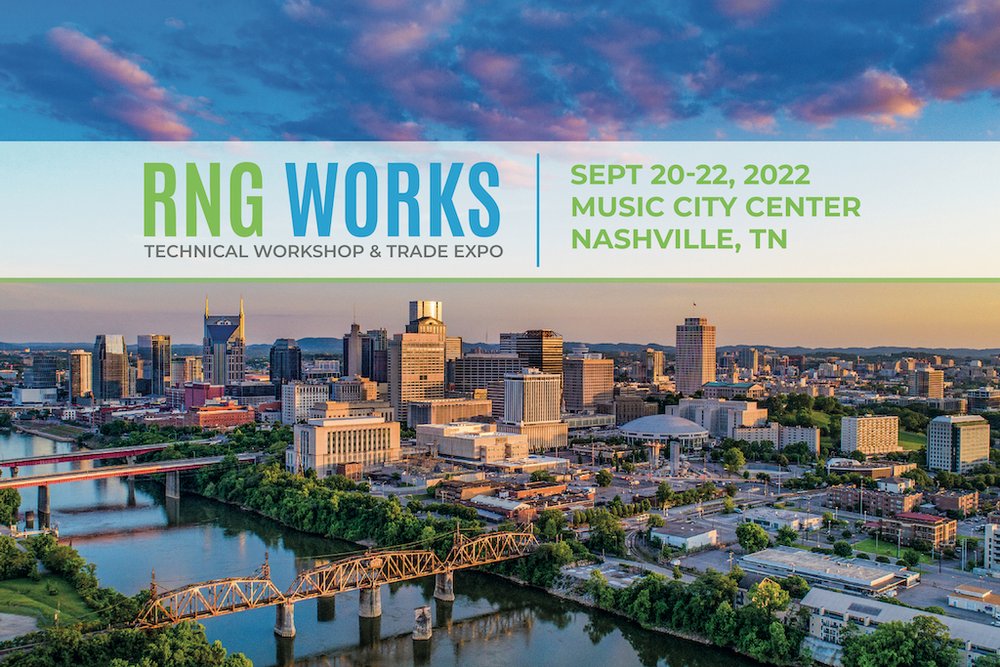 Interested in setting up a meeting with one of our sales engineers to discuss how our innovative solutions can meet the needs of your application? Call Kevin Summ at 414-365-6400 or email us, and we will set aside some time to speak with you about your unique needs.
More information on the trade show and attendee registration can be found here. We look forward to seeing y'all in Nashville!
Additional information on Anguil's experience in this exciting industry is located here.